Rohmintaninpark Hotel | Roiet | Roi Et | Thailand | hotels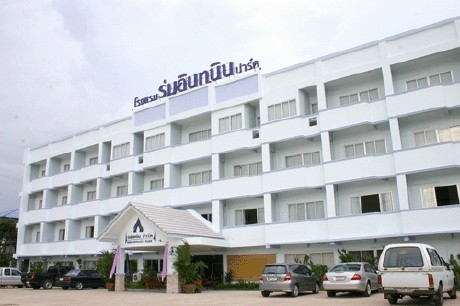 Good location, hotel built around 2005-2006. It has conference rooms, and everything you need. For reservation, please contact: +66-43-523111, or +66-43-523444 or st_romintanin@rohmintaninpark.com  It's located just beside the White Elephant restaurant, on the same road.
Check their room rate here. (between 450 and 1,200) They have a map and many pictures on their website.
The place is very clean and it's good value.